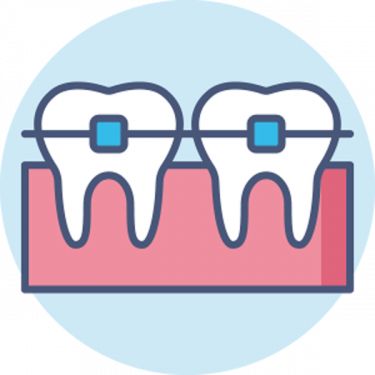 Connect with Narayana Super Speciality Dental and Implant Center for Clear Aligners treatment
Clear aligners or Invisalign is a modern set of aligners used to align and straighten irregular teeth; fits the mouth comfortably
Connect with Narayana Super Speciality Dental and Implant Center for Clear Aligners treatment
What are Clear Aligners?
Clear aligners are made of see-through thermoplastic trays, which aid in aligning the teeth. The aligners are customized through a digital scan, to meet the requirements of each patient.
How do they work? 
The aligners are cemented against attachments that resemble small bumps that will help create the essential pressure for alignment. The teeth which will host the attachments will depend on the subjective need of patients. For the best results, the aligners must be worn for 20 hours each day.
5 reasons to choose Clear Aligners
Invisibility: Yes! It is tough to spot a clear aligner. This invisibility will spare you from visible reactions to your orthodontic treatment.
Removability: Unlike traditional braces, clear aligners can be removed. This will help you to maintain optimal oral hygiene.
Prevents Discolouration: A clear aligner does not latch itself to your teeth thus it prevents discoloration.
Time-effective: It takes less time than traditional braces. But this varies from one patient to another.
Convenient: Clear aligners can easily fit your teeth without any abrasion.
Here are 3 ways to preserve the Clear Aligners 
Make sure to remove your aligners before brushing, flossing, and eating.
Clean your aligners inside out with an antibacterial lotion.
Don't expose the aligners out in the air, place it in a clean box.
Post-treatment care for clear aligners 
Don't forget to use the retainer: The use of retainers would be suggested by your orthodontist. Use it to prevent your teeth from moving to its formal unaligned state.
Oral Hygiene is key: Brush and floss regularly to avoid plaques and other infections.
Know what to consume: After treatment, your teeth would be prone to sensitivity, so it is better to avoid foods that will trigger the same.
Visit your dentist: Fix timely appointments with your dentist to retain your smile and to prevent factors which may threaten it.
5 Things to remember about Clear Aligners
After a new clear aligner treatment, you may sense discomfort owing to pressure on your teeth.
Depending on your requirement, 25-40 sets of aligners may be used throughout the treatment.
It is essential to wear your aligners for 20 hours each day.
The treatment can last for over 10 months. But this is subjective.
When you engage in high-impact sports, it is advisable to remove your aligners.
Narayana Dental aims at precise customization of aligners to restore your vibrant smile. Book your appointment to get the best clear aligner treatment.